TransPerfect Life Sciences Director Anne Rhea Selected as VP of HBA's Paris Chapter
March 7, 2022

The life sciences industry has historically been a male-dominated field, with women being underrepresented or undervalued. In fact, according to BioSpace's U.S. Life Sciences 2020 Diversity & Inclusion Report, there were large gaps between women and men in life sciences in terms of their perceptions regarding diversity and inclusion (D&I) at their company.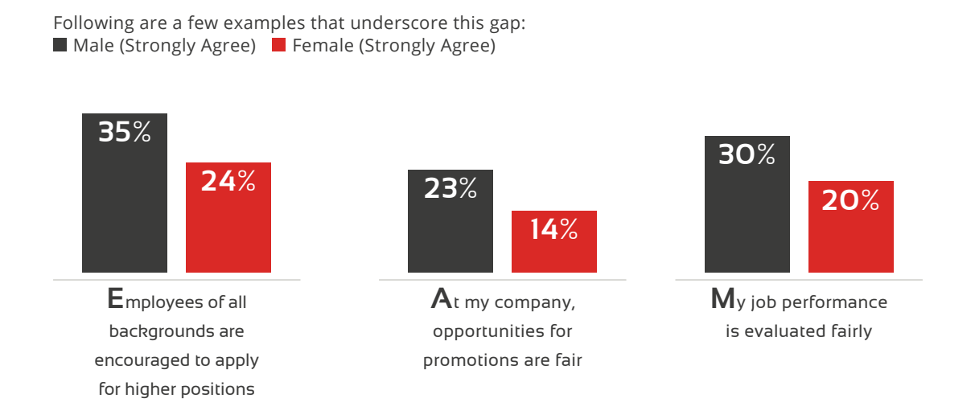 Figure 1: U.S. Life Sciences 2020 Diversity & Inclusion Report | BioSpace

There's been a push to change this, however, including the creation of women-led organizations intent on making a difference for D&I in the life sciences space.

To celebrate International Women's Day here at TransPerfect, we sat down with Anne Rhea, Director of TransPerfect Life Sciences, who was recently selected as the Vice President of the Healthcare Businesswoman's Association (HBA) Paris chapter.

Interviewer: Anne – congratulations on your new role with HBA! Can you walk us through what exactly HBA is, and what your new role will entail or look like? 

Anne Rhea: Absolutely, and thank you! The Healthcare Businesswomen's Association is a global nonprofit organization comprising individuals and organizations across the healthcare industry. HBA is committed to achieving gender parity in leadership positions, facilitating career and business connections, and providing effective practices that enable organizations to realize the full potential of their female talent. HBA accomplishes its mission through strong business networks, education, research, advocacy, and recognition for individuals and companies. As VP of the Paris chapter, I will be the primary liaison with the newly appointed HBA Paris President, driving growth initiatives within the chapter as well as cultivating relationships with local healthcare organizations and corporate partners. I will also help manage engagement and programming with the HBA Paris Board, including recruitment of new advisors, strategic planning, and assisting to lead educational and networking events.

Interviewer: Wow – sounds like HBA does quite a bit! Definitely exciting, and great timing with International Women's Day happening. Speaking of which, as a newly appointed woman leader, are you involved with anything for International Women's Day, either on the HBA side or with TransPerfect? 

Anne Rhea: Yes! HBA Europe is leading an event on March 8 on the topic of Break the Bias to Help Women Rise. This will be a great discussion on women's role in smashing stereotypes, breaking down inequality, and rejecting discrimination to help women succeed. Anyone can register! On the TransPerfect side, I am on the board of Working Women EU, responsible for overseeing speaker engagement. Working Women EU is partnering with our colleagues in the US and APAC to sponsor women spotlight speakers throughout March during Women's History Month! These events are set up to highlight women from TransPerfect across different departments who will provide insights into their stories and lessons learned along their career journey.

Interviewer: Sounds like you're quite the busy bee between all these different events and initiatives going on! It's great you're also part of TransPerfect's board for promoting and empowering women in the workplace. Beyond International Women's Day and Women's History Month, I'm wondering, how do you see your role as Director with TransPerfect Life Sciences cross with your new role with HBA?

Anne Rhea: I have been fortunate to have been a member of the HBA for the last two years and have found being involved in this association has truly helped me grow my knowledge and network within the life sciences industry. Now, I am more empowered to speak to my healthcare life sciences clients on industry trends I have learned about throughout the HBA events as well as how their companies focus on initiatives to drive women forward. The HBA has allowed me as a Director of Business Development to truly work in my business rather than on my business. 

Interviewer: That's amazing, and also makes a lot of sense. Having more exposure to industry professionals and being able to network and learn from experts is for sure one of the best ways to become more comfortable in speaking across a wide range of topics within life sciences. Going back to your involvement with HBA, do you have any big ideas or initiatives you'd like to launch now that you are VP of the Paris chapter? 

Anne Rhea: In 2021, we launched a series of events on diversity and inclusion in the healthcare industry where we brought together senior executives from organizations like Pfizer, Takeda, and Alexion to speak to initiatives that were happening within their companies. This event proved successful, with a lot of positive feedback and effective action items these companies walked away with. Our Paris chapter would like to continue the series and put metrics in place to learn how these conversations and engaging discussions can truly make an impact in healthcare and how we can learn from one another. I am also excited at the possibility of getting these events back in person! 

Interviewer: For sure, as things are opening up more and cases dropping, being able to get back to in-person events and see the impact this kind of initiative has on the life sciences community will be monumental. Before we wrap up today, I have one more questions for you: what are you most excited about in your new role? 

Anne Rhea: I am excited to be a part of leading the charge for change in the Paris chapter as we strive to raise awareness and achieve gender equality through further collaboration with healthcare organizations in France.

Interviewer: That's amazing, and definitely something to be excited about! Anne, thank you once again for taking the time out of your very busy schedule to sit down with us and answer our questions. Best of luck with your new role, and looking forward to seeing your future initiatives in the life sciences space!
Here at TransPerfect, we strongly believe in empowering our global women leaders, not only on International Women's Day, but every day. If you're interested in learning more about our involvement in promoting and celebrating women in STEM, please contact us.