15 Statistics on Why You Need to Focus on Video Content
December 10, 2021

Many companies are finalizing their marketing strategies with many increasing their focus on the use of video. It's used across all channels and consistently proves to be one of the highest converting forms of media.
If you're looking to fill the gaps in your content plan for next year, and need an extra special ingredient, then video might be what the content mix needs. Video can boost not only engagement but conversion rates and ROI .
We've pulled together 15 statistics to show the power of video content and how you can optimize video content.
Video Content is Supreme
How are people watching Video Content?
Ensure a User Friendly UX for Watching Video
Speak Your Customer's Language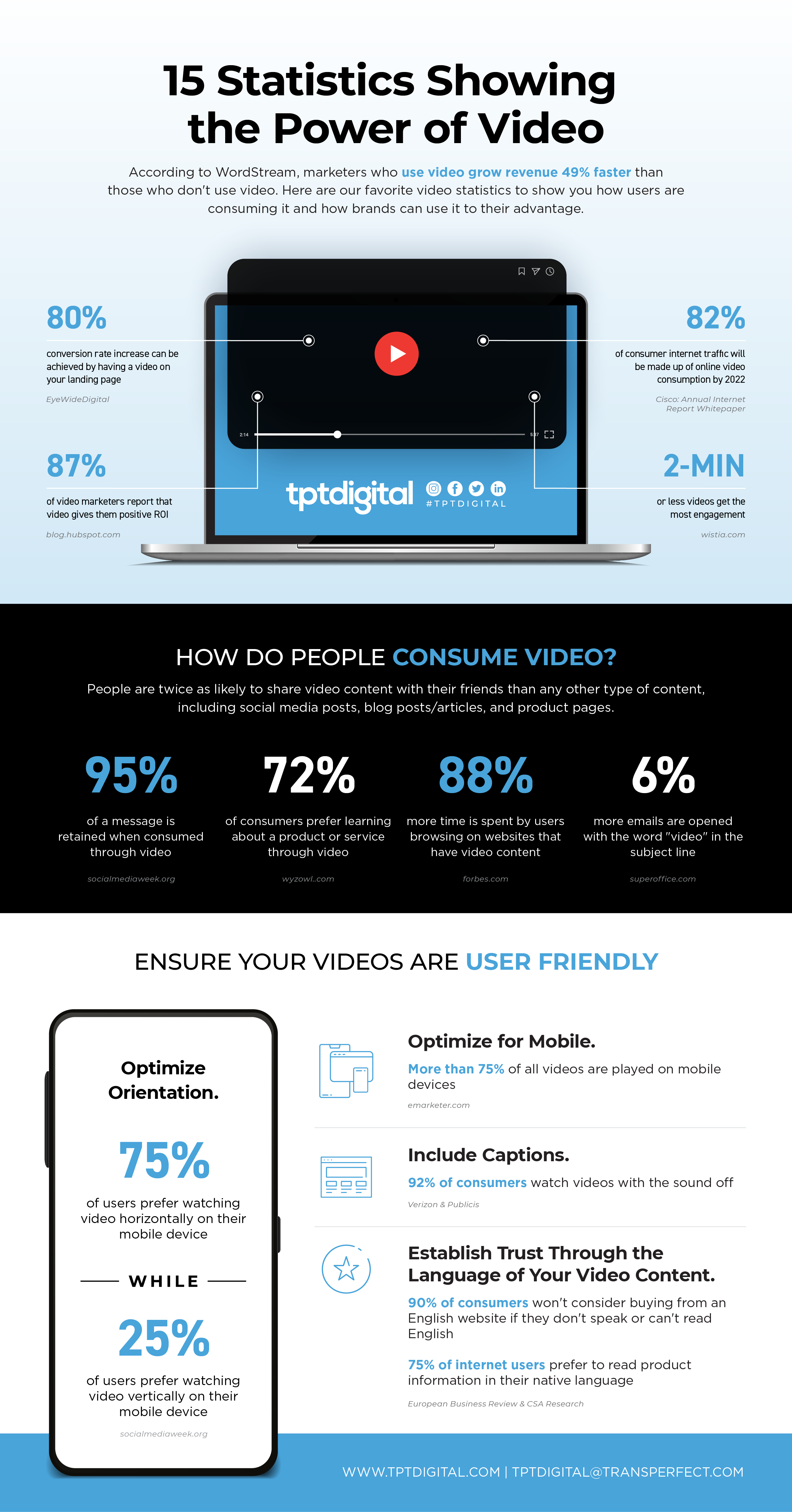 If you would like to discuss your video strategy for 2022 and how we can help you optimize it for multilingual audiences, contact us here.