TUI Spotlight
TUI turns to Applanga

to Streamline App Localization Process
Challenge:
Mission:
Solution:
Challenge
Integration with
existing app management systems
Mission
Single repository
for all app localization for global teams
Solution
Enterprise SaaS Applanga setup
with intensive integration support
As one of the largest leisure, travel, and tourism companies in the world, localization is key to TUI's global expansion plans. With travel agencies, hotel, airlines, cruise ships, and retail stores under their roster, many with their own apps, TUI needed a localization solution that integrated with their app management systems and could be managed easily by all regional teams.
Enter Applanga, integrating seamlessly into all of TUI's digital assistance apps used for booking and booking management, connecting to one single source of content. To future proof the process, in-country managers were given access to Applanga where they have the ability to perform translations and content edits themselves.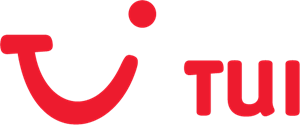 Over 5,000 Companies Trust GlobalLink – Learn Why.
Please enter your information below to instantly download this special report.