The Nuts and Bolts of Translation Management System
August 21, 2020

What's a Translation Management System?
A Translation Management System, or TMS, isn't a phrase that exactly rolls off the tongue. It sounds...complicated. Turns out, it's something that actually makes a complicated process simple—allowing all your teams who touch language tasks to operate in a streamlined way. So what does it actually do? A Translation Management System helps get content out of your systems (CMS – Content Management System, PIM – Product Information Management, eCommerce, Marketing Automation, and more) and into the hands of your translation teams, linguists, reviewers, and project managers.
It helps make sure that Spanish content destined for Spain is routed to the right team, versus Spanish content for Puerto Rico. It handles all of your file formats properly and speaks API, XML, JSON, and all the other acronyms. Towards the end of the process, if you have in-country resources, they can be an important part of the process, managing review of content, before it returns to the original system. Managing translations properly can seem complex, but it's not rocket science. There are simply many different aspects of the process to manage, and your TMS needs to help you with each step along the way.
Content authors and marketers need to be able to push content out into a queue for translation. Linguists and reviewers need to be able to access previously translated content and glossaries so they can create brand-consistent content. Project managers need to be able to oversee projects and make sure deadlines are hit. Executives need access to analytics to track KPIs, like cost savings.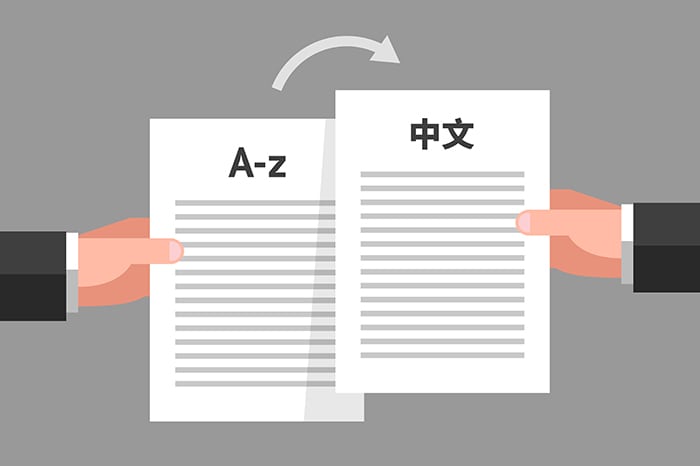 Why Use a TMS?
Translation involves lots of moving parts, with different file types, content types, and languages that might not be your native tongue. A Translation Management System is like a conductor for your language symphony. It makes sure that all the different aspects of a project play nice together.
For instance, if you're localizing a website, it's important to not only translate the content on your website, but also the other interactions that clients browsing your website might have with you. That can include customer service, transactional or promotional emails, social content, and more. A good TMS should be able to capture all or many of the customer touch points, and help you deliver a unified experience, no matter where your customers reach you.
 
How Does a TMS Work?
Let's go through it step by step. Say you're a company launching a new product. You've spent a long time developing this product, and are excited to launch it. But are you only launching in one market? Or all your markets? How do you manage a simultaneous launch? A Translation Management System has all the solutions you need to manage this process, from start to finish.
 
Meet GlobalLink – TransPerfect's Translation Management System
Request a demo of the world's most powerful, scalable, user-friendly, cost-effective translation management system. Still need convincing? See how we've helped our clients succeed with GlobalLink.