AI and Machine Translation

TRANSPERFECT GAMING SOLUTIONS
TransPerfect Gaming Solutions is a specialty division of TransPerfect, the world's largest provider of language and technology solutions for global business. This gives us access to the most advanced set of tools and AI engines that allow for your multilingual content to be optimized. By employing AI and machine translation, games can be delivered in any language on aggressive timelines and without any degradation to quality or creativity.

AI Portal
Easily access advanced neural machine translation engines through a customizable UI that handles all major content and file types.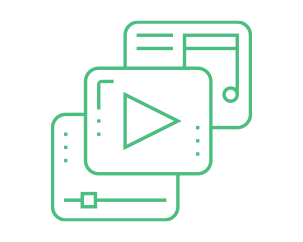 Content Creation
Automate large portions of the time-consuming localization process with AI-enabled localization.

Neural Machine Translation
Deliver continuously improving results through TransPerfect's proprietary tools and algorithms learned from human-based localization.

Predictive Typing
Reduce translation and review timelines with technology that increases linguist and editor efficiency.

Quality Scores
Enjoy the best quality thanks to a QC process that includes scoring of individual translated segments based on comparisons with known high-quality reference translations.

Smart Workflows
Track workflows, manage vendors, and customize actions through an intuitive, web-based platform.
For over two decades, clients have been using TransPerfect's industry-leading GlobalLink® technology to reduce the costs, timelines, and manual effort associated with localization. This technology allows us to enable you to build, localize, launch, and grow your game in any market you target.